Overview
Puritan Lawn Memorial Park Cemetery and Crematory has been operating since 1933 as the oldest memorial park on the East Coast. Situated on the shores of scenic Lake Suntaug, the Park is located 15 miles north of Boston in historic Peabody, Massachusetts. The Park comprises 140 acres of landscaped sections and paved roads that wind their way alongside three bodies of water and through groves of pine and white birch trees. Fountains and quiet sitting areas adorn the grounds.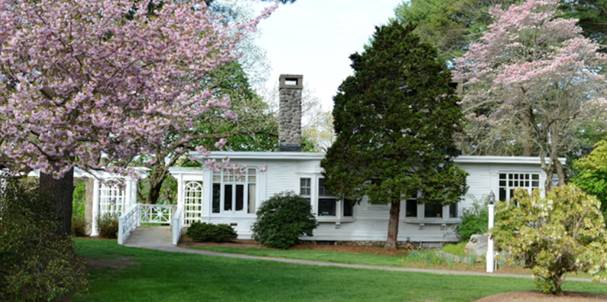 Since its founding, Puritan Lawn has committed to providing outstanding service and beautiful environments for honoring heritage, remembering loved ones, and commemorating special events and family occasions. We serve all faiths and cultures and offer a wide range of options for celebrations and memorialization. The Puritan Lawn Family honors the past, serves the present, and educates future families by providing final arrangement information to the community.
Our main office is open 7 days a week to serve families and visitors alike. The park is home to nesting Eagles, rabbit, woodchuck, deer, geese, and other wildlife that are attracted to the area's natural habitat. Walkers and joggers frequently take advantage of the Park's open space and scenic beauty. In contrast to traditional cemeteries, Puritan Lawn has individual memorials so the natural beauty of the landscape and active wildlife in area remain uninterrupted.
Puritan Lawn serves families representing all religions, cultures, and walks of life in a tradition of compassion, integrity, and excellence. With many undeveloped acres, Puritan Lawn will continue to provide future generations a place of beauty and respect to treasure the memories of those who have gone before them.
History
Puritan Lawn Memorial Park's heritage extends to the early part of 17th century New England. Originally owned by John Humphrey, who came to the Massachusetts Colony in 1643 and served as one of the Justices of the Quarterly Court, the property passed through the hands of several prominent residents of the Commonwealth including Henry Saltonstall and John Pierce.
In 1933, the Pierce estate sought to preserve the natural beauty of the area and sold the land to Endicott Associates who developed Puritan Lawn Memorial Park, the beautiful property that today continues to resemble an estate or park rather than a cemetery.
Since 1969, Puritan Lawn Memorial Park has been owned and operated by three generations of the Glynn family.
Our Mission
"The way a society honors their dead is a measure of the moral health of that society. the protection, care and education provided for its' children is a measure of that society's future."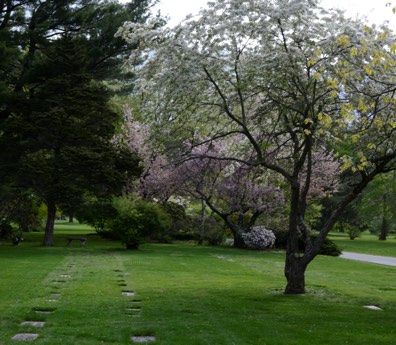 The Officers, Directors and Staff welcome you to Puritan Lawn Memorial Park.
Our Cemetery is very unique in its location and in our purpose. We are honored to care for the loved ones left in our custody and to better the quality of life in our community. We endeavor to do this through outreach, scholarship and plan ahead programs.