Why Plan Ahead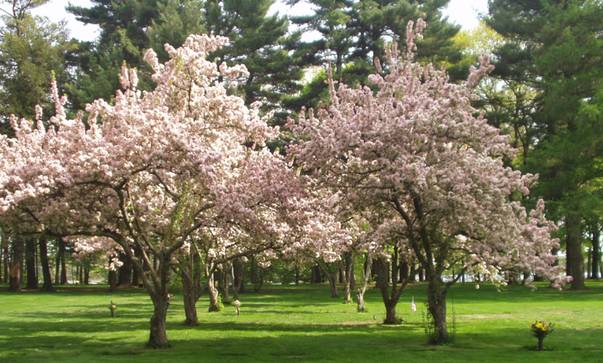 Families plan ahead for many reasons, most importantly to minimize financial and emotional stress placed on loved ones at the time of passing. Puritan Lawn Memorial Park is one of few cemeteries that allow you and your family to plan and pay for all of your arrangements ahead of time, so the focus at time of passing is where it should be — comforting your family and loved ones.
Families who have planned ahead with us consider these to be the top 5 reasons that final arrangement planning was beneficial to them:
The ability to discuss and consider final arrangements together with your loved ones while everyone is healthy and has time to make these lasting decisions.

This is the MOST important benefit of our final arrangement plan ahead programs because it has the most impact on families' peace of mind. Instead of the children or wife planning all decisions and expenses at the time of death - a highly emotional time - families can plan with their kids so there is no guessing or emotional overspending. Often times parents feel that their plan ahead arrangements are their final act of love for their children. 93% of families at Puritan Lawn Memorial Park preplan their final arrangements.

You secure today's burial prices.

Most people are unaware that cemetery costs across the country double every ten years. When you plan ahead your final arrangements at Puritan Lawn you are securing today's pricing and NEVER receive an adjustment or increase. This results in incredible savings for those who plan ahead.

The benefit of extended payment plans instead of cash upfront at the time of death.

At Puritan Lawn we offer extended payment plans which break out cemetery costs into manageable monthly payments. Traditional cemeteries do not have these plan ahead payment options. Instead, when a death occurs you must pay the cost of all funeral and burial arrangements up front and in cash, a burden for most families.

You have the freedom to select your location and plan ahead for your whole family.

At Puritan Lawn you are never forced into an assigned space as you would at a traditional cemetery. Select a spot near a fountain or bench, or perhaps overlooking the lake. You decide what space is most meaningful to you. Keep your family together by securing a family estate or side by side lots. We also have memorialization options for cremation. Flexibility and personal choice are built into our Memorial Park concept.

Limit the frustration and anxiety involved in the days after a loved one's death.

When a loved one dies it is the worst possible time to deal with the many details that have to be resolved, such as choosing a cemetery, selecting the burial space, paying in full, and making many other memorial arrangements. Doing all this alone, without the help of your loved one, or having your loved one make all these decisions for you is easily avoided by pre-planning with our Family Services staff. They can walk you through each decision and take time to truly consider your needs together.
Since 1933, Puritan Lawn Memorial Park has helped thousands of families in the New England area plan ahead for their burial arrangements. Planning ahead is easy because families can make their decisions together without the confusion and trauma that come with the death of a loved one. By planning ahead at Puritan Lawn, you can continue to enjoy life, knowing that your loved ones have been protected from having to make these difficult decisions without you.